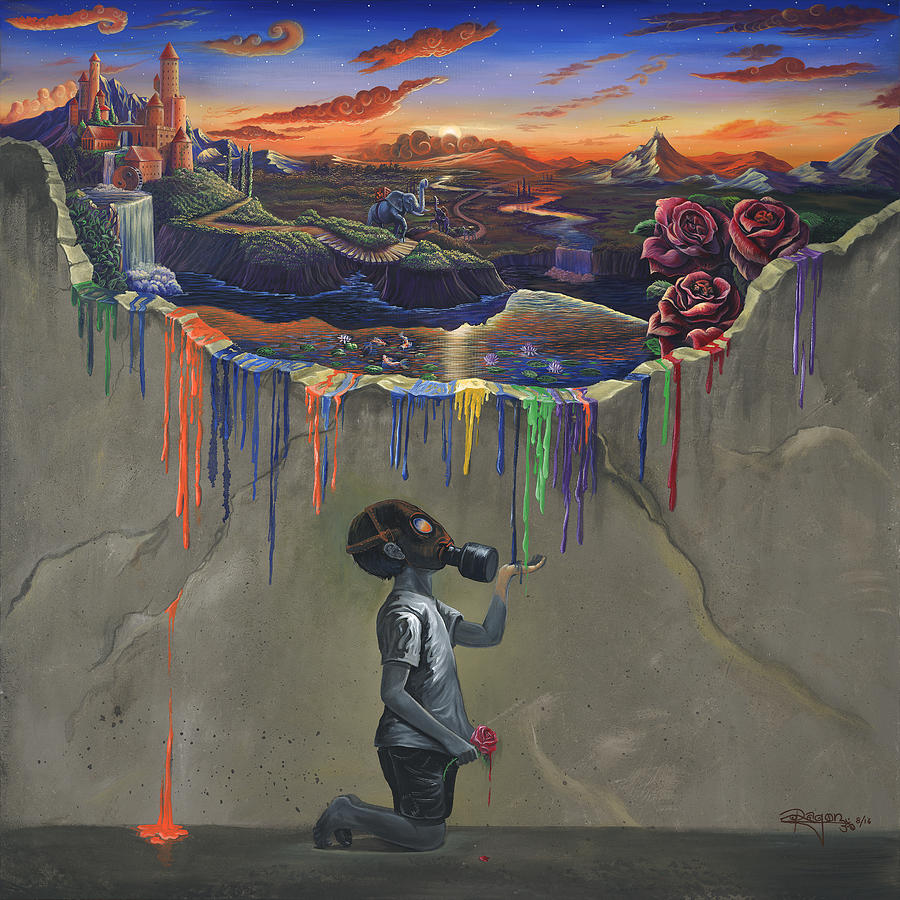 Picture Credit: The surreal Dreamer Duality by Ragon Alvarez Fine Art America
Gulup Gulup (Bring Yourself) Up!
O dubious!
What's with the strained forehead?
The power stars have agreed to your terms
No more totems, no more synecdoche.
The sky is your oyster,
Now, break the fences for the bigger trade!
*
A usual or unusual,
Conundrums will always have the tendency
To drop off-hand
You may fall
Or, you shall fall
But the measure of your courage must stand tall!
*
The grand Pluto is not your destination;
It's beyond this galaxy,
Perhaps, to the other side of the universe!
So, you might need to reconsider
Your path of trajectory
O Dubious!
Do breathe
As the inevitable is bound to befall in your verse!
The 21st poem on the 23rd day in the series of NaPoWriMo 2018 challenge.
The song of the day is Don't Stop (Color on the walls) by Foster the People.
If you have any thoughts, bring them on in the comment section.